Nari Ward Residency
Nari Ward. Design by LUISA RESTREPPO.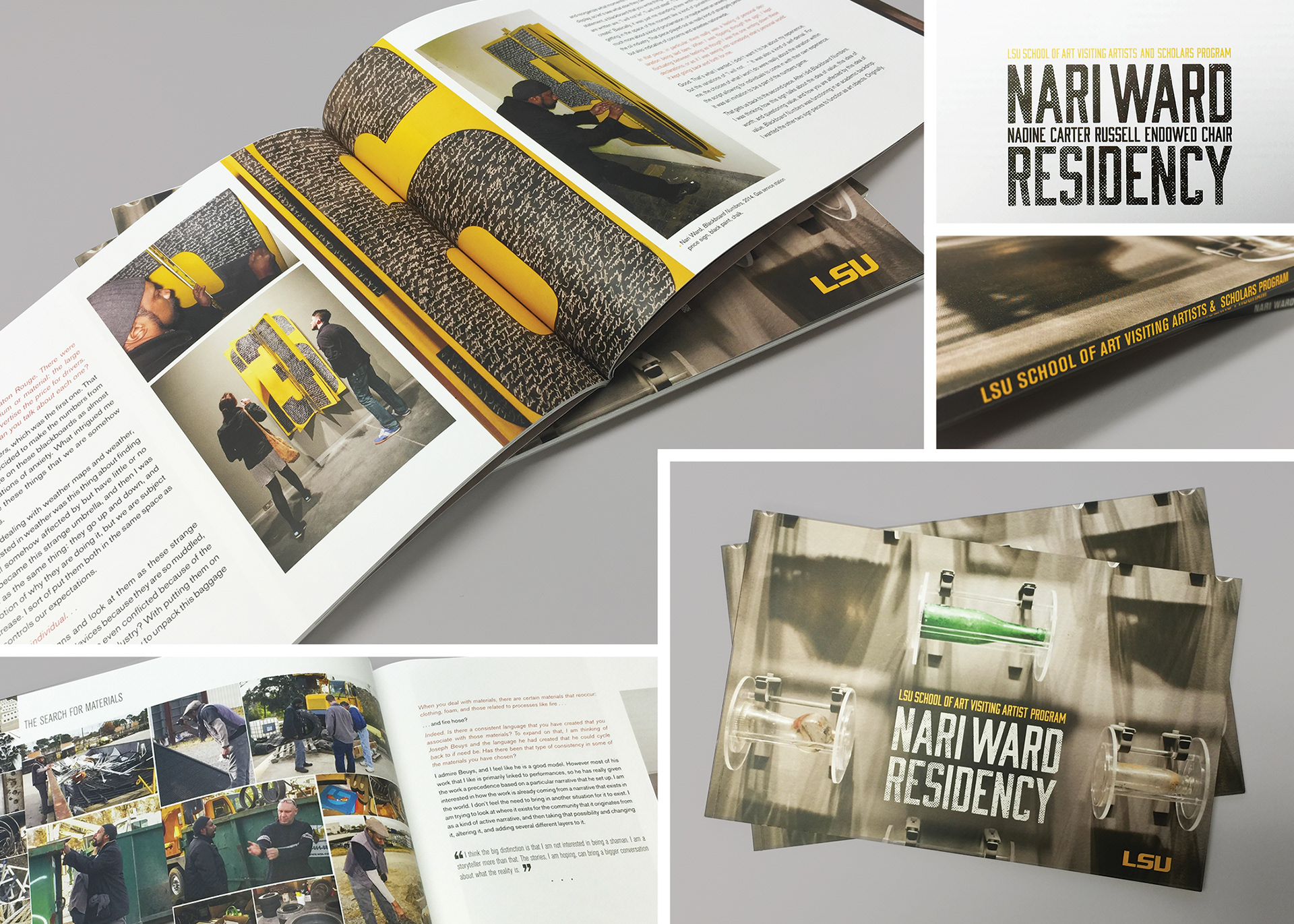 Nari Ward was awarded the 2013–14 LSU College of Art + Design's prestigious Nadine Carter Russell Chair, a rotating residency shared among the four disciplines within the college. Rooted Communities coincides with Ward's residency at LSU and highlights a series of the artist's recent sculptures, works on paper, and mixed-media installations. During Ward's residency as Nadine Carter Russell Chair at the LSU College of Art + Design, Ward will work with students in the advanced sculpture class taught by Malcolm McClay, associate professor of sculpture at the School of Art.
Since 2000, Ward has lived and worked in Harlem, New York, collecting the neighborhood's discarded objects for use in his work. His works give presence and new life to these unwanted or forgotten items. "It starts as a personal, immediate connection with what's going on around me," Ward described of his process and inspiration. "But the broader and bigger it becomes, the more powerful I think the work can be." The meaning of Ward's work is chameleon-like, changing within the context of its presentation.